Come let us worship the King of glory together!
Our Regular events
Sunday worship service – 4pm onwards
Sundays School : 3.30pm
Holy Communion
Cottage Meeting – Saturday 10.30 Am
Intercessory Prayer – Thursday
Youth meeting – Monthly
Youth Talent meeting – Bi-Monthly
Special Gospel meetings
Contact +44 7920 510651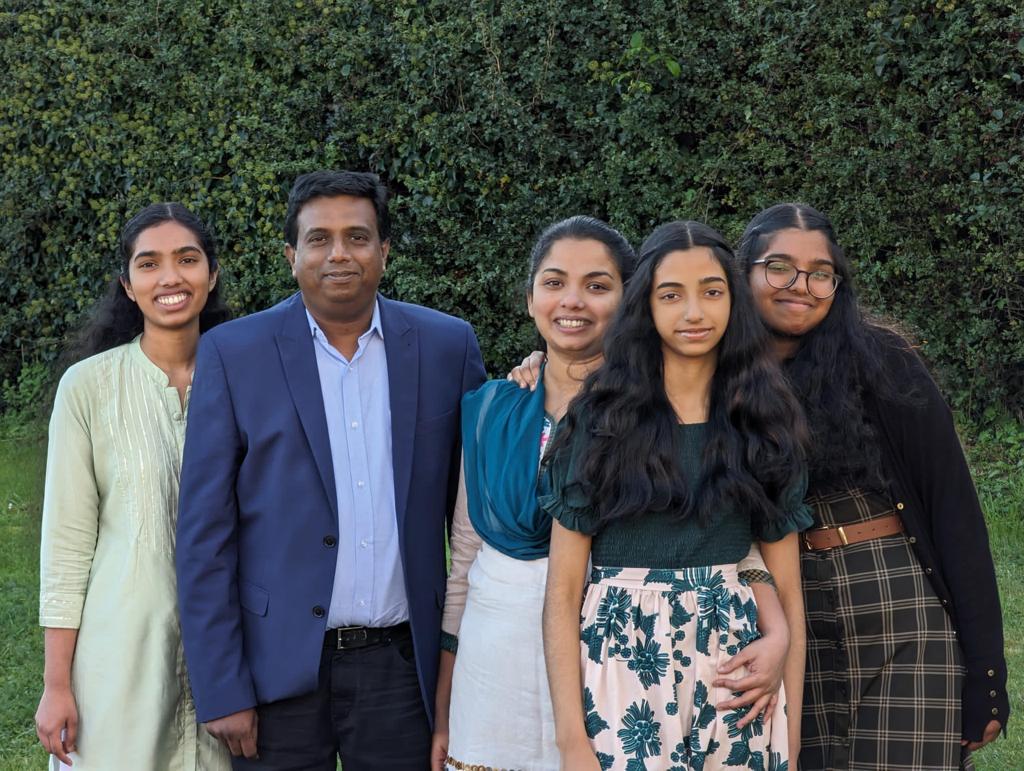 Pr.Denny Abraham & Family
"As for me and my House we will serve the Lord"
Denny Abraham is an ordained Pastor of Scunthorpe Christian fellowship Church. He lives in Scunthorpe and is married to Ajitha who supports him in the ministry in the church. They are blessed with three children , Grace, Abigail and Angel. Denny Abraham was brought up in a spiritual atmosphere from childhood in the family and in the church with focus on Christ message and Christian values.
Pastor Denny moved to United Kingdom in 2006 and was involved in church ministries since 2006.
Scunthorpe Christian Fellowship was started in the year 2012. Pastor Denny. Vision is To preach and teach the Gospel in such a manner as to reach the youngest child, to draw the greatest of sinners, and to challenge the most conscientious of saints to trust and obey Jesus Christ as Lord and Saviour and serve and demonstrate the love and compassion of Jesus in the community. Pastor Denny believe that his calling is to pastor the church where people will impact and transform our present world into the Kingdom of God and to strive for transforming the world through a personal relationship with Jesus Christ"